Infinix is working on its gaming phones which look similar to Nothing Phone 2. Here are leaked real Images of Infinix GT 10 Pro and GT 10 Pro Plus.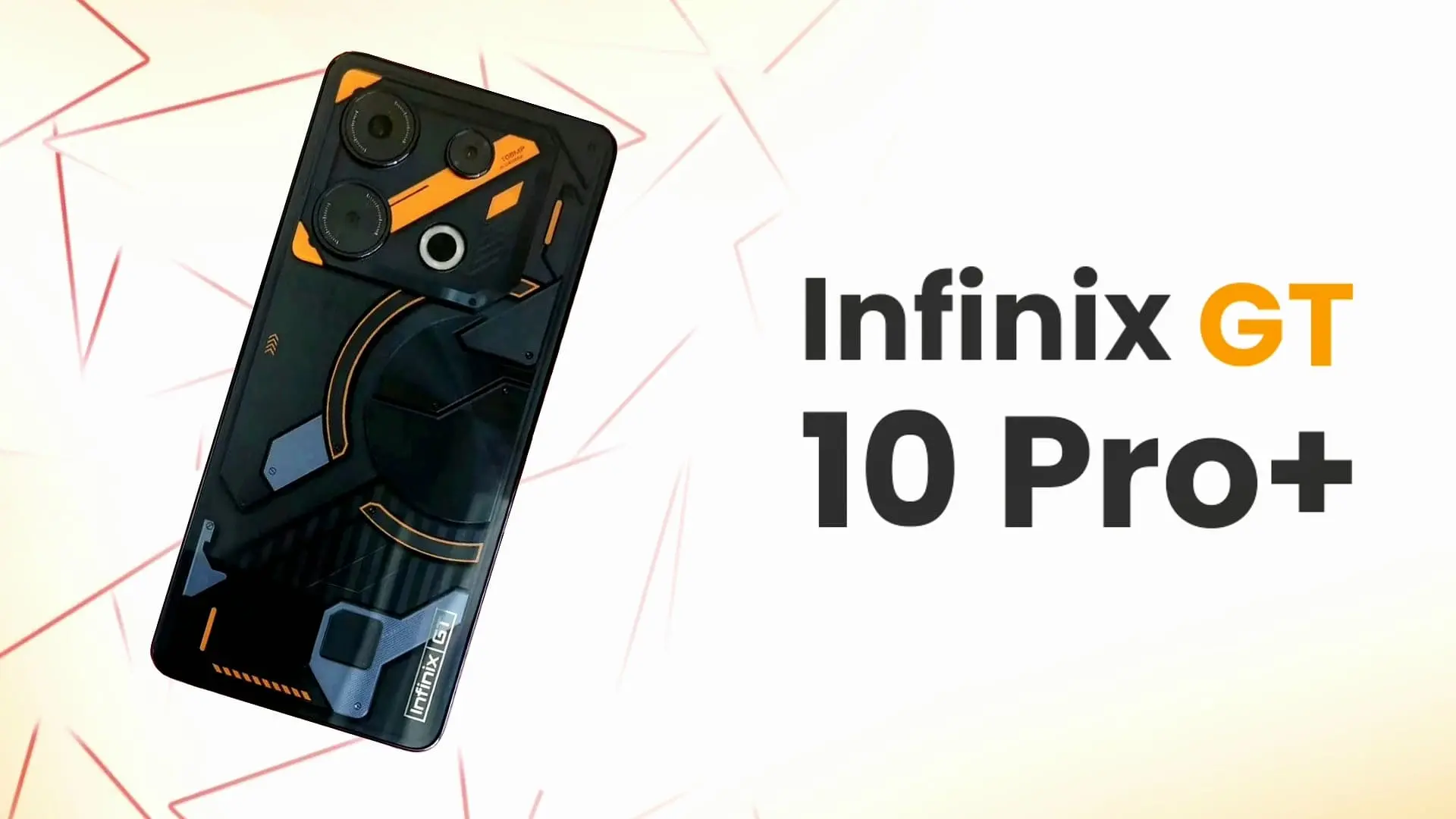 As we know the Chinese company Infinix has recently tweeted that they are coming up with its GT series smartphones. Basically, these GT series phones are Gaming phones. The company has also shared that the phone will look similar to Nothing Phone 2 as shown in the below image. By Reading this news Nothing's CEO Carl Pei also reacted and tweeted "Time to get the lawyers ready" but currently the exact details are not with us this design of LEDs on the back will be a copy of Nothing Phone 2's functionalities or not. So that will be cleared in the future.
Now today we have a leak from a Weibo user Perfect Arrangement Digital, that reveals the Design of Infinix GT 10 Pro and GT 10 Pro+ smartphones. Not only design but some specifications are also leaked via the device's setting application which is shown in leaked images. So let's look at how both phones look like.
Infinix GT 10 Pro and Infinix GT 10 Pro Plus Design Leak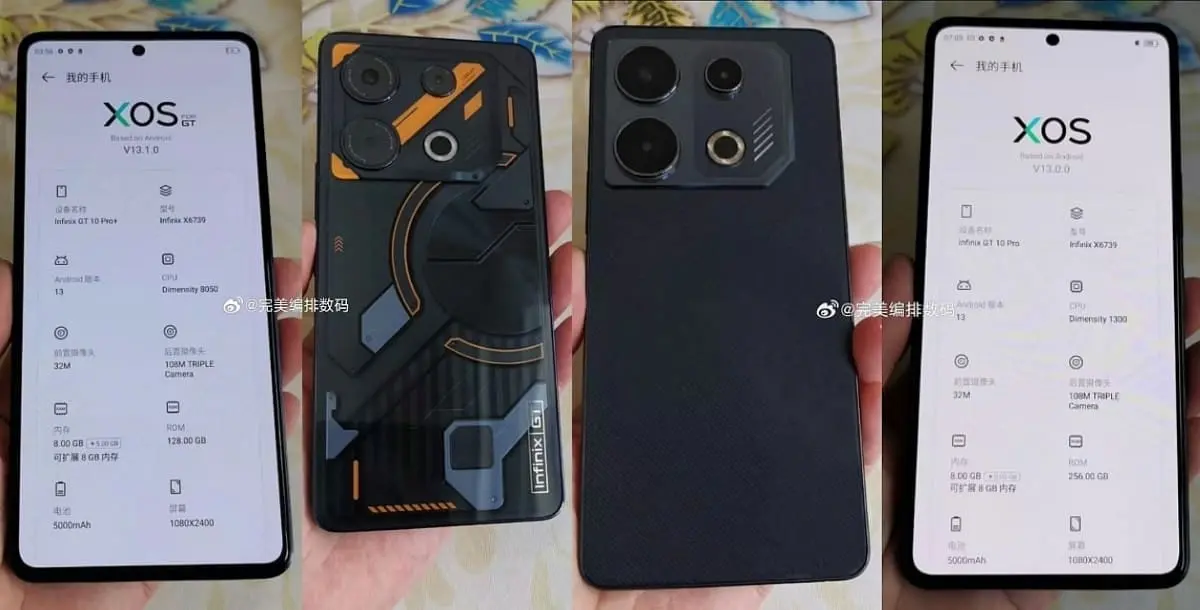 As you can see on the above leaked images the Infinix GT 10 Pro Plus which is on the left side is having LED strips on the back panel. The back panel is also transparent like Nothing Phone 2. The phone's design also matches the teased image by the Infinix company. While the Infinix GT 10 Pro which is right side in the images is looking in a normal glass back panel. It is not having any transparent back or LEDs like the GT 10 Pro Plus. Both phones' camera alignments are matching with the Company image. Apart from that the images also reveal the specifications of these phones. Let's See.
Infinix GT 10 Pro and GT 10 Pro Plus Specification (Leaked)
According to the above pictures, the Infinix GT 10 Pro Plus is said to have MediaTek Dimensity 8050 Processor and the Infinix GT 10 Pro is having MediaTek Dimensity 1300 Processor. Both the phone will have a 108MP Triple camera setup on the rear side and a 32Mp selfie sensor on the front side.
Besides these phones are expected to feature FHD+ Displays, 5000mAh Battery with fast charging support, 8GB RAM, and 128/256GB Internal Storage. The phones will run on the latest Android 13-based Infinix's HiOS user interface.
Other than that the leak doesn't release anything. The company is going to launch these phones in China first then it may launch in other countries. The launch date is not officially revealed by the company but whenever it will be released we will update that thing as well. Still, if you have any queries or feedback then comment below and also join our Telegram Group for the latest mobile phone updates. Thanks for visiting, see you soon.
Web Stories