Samsung Galaxy Z Flip 5 will see the biggest Cover Screen than the other flipping smartphones. Here is the leaked design of the Galaxy Z Flip 5.
All know that Samsung is the biggest tech giant in the world, and especially in the smartphone market it is one of the leading companies. Samsung has launched many innovative smartphones in the market. They are the initiators of the Foldable & Flipping phones in the world. Samsung has recently folded phones like Samsung Galaxy Z Fold 4 and Samsung Galaxy Z Flip 4.
Now there a new leak is coming about Samsung's upcoming Galaxy Z Flip 5 smartphone. The Design of this flipping phone has been leaked. It is said that the Phone will have the biggest Cover Screen in the market, and it will have a little bit different Design as well. So let's look at the Full Details.
Samsung Galaxy Z Flip 5 Design Leak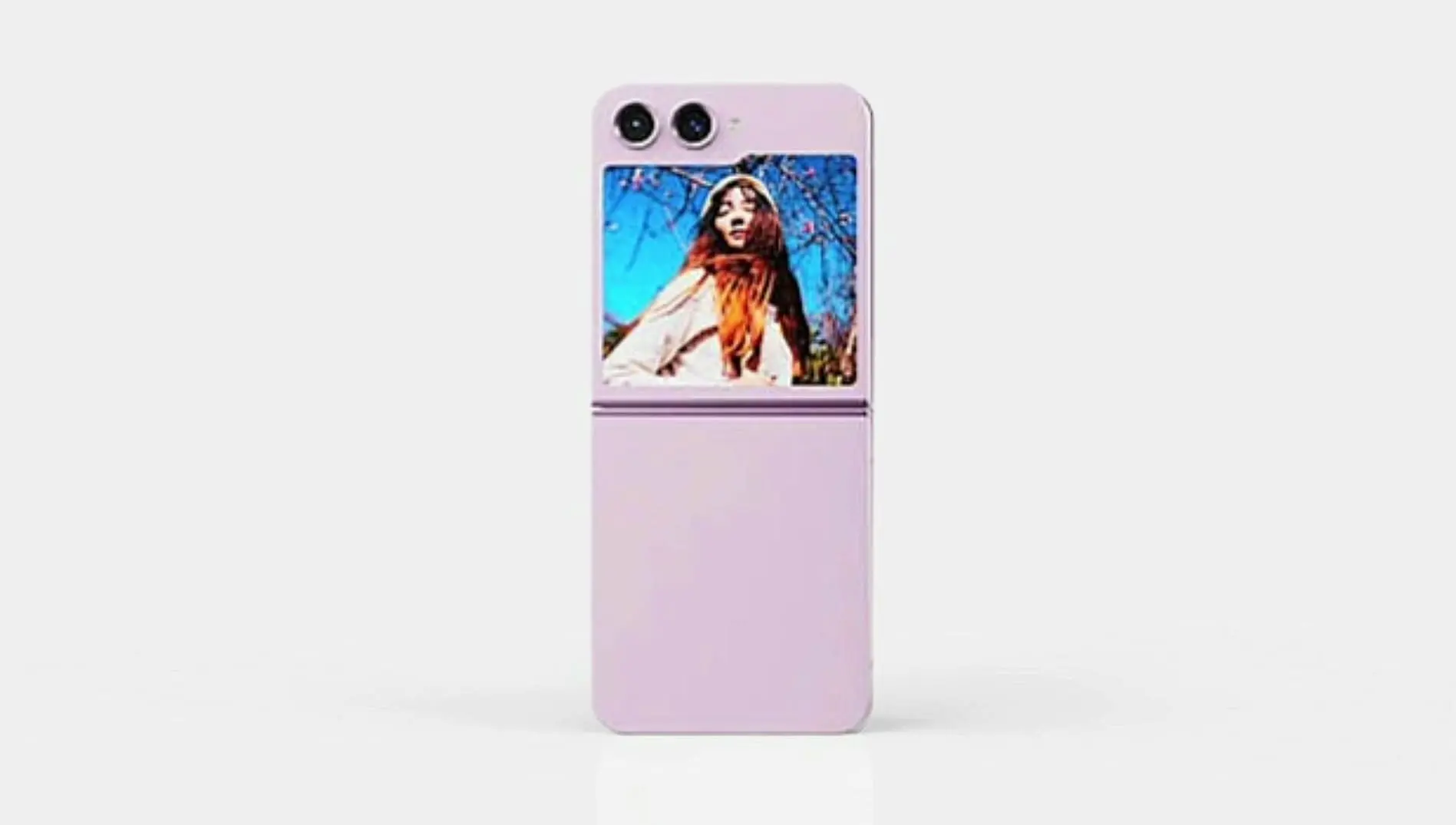 As you can see in the above image t on the back side the cover display size is now increased. The display is placed in such a way that it is covering the whole back portion. This time the display size is said to be 3.8 Inches, which is bigger than its predecessor Galaxy Z Flip 4. The display also has some unique designs as we can see a zig-zag tilting is there in the middle of it.
Moreover, we can see one more major change in the back panel is the camera placement. The Galaxy Z Flip 4 was a vertical camera lens placement, while the upcoming Galaxy Z Flip 5 will have a horizontal camera lens placement. Other than that the body design is the same as the Z Flip 4. There is no difference.
so this is all about the Design leak of the Samsung Galaxy Z Flip 5 smartphone. If you have any queries or recommendations then please comment below, and we will surely reply to you. Till then Thanks for visiting, and see you soon.